Here at Hodgson Ranch Custom Woodworking, we understand the needs, desires and economics of working from home. Your home office needs to be a place that meets your individual and business needs and allows you to be productive.

We can design and build a home office that will work for you and give you a balance between your professional and personal lives. Let us help you set that professional image that you deserve.

Love where you work!

unlimited wood products and stain/paint choices

unique built-ins and cubbies

incorporation of computer and other equipments into design

built into wall or moveable

wheelchair accessible (if needed)

Quality Custom Woodworking in Southeastern MN

"The goal was to have a multipurpose in home office space to accommodate the whole family. We brought the idea to Brad and Leslea Hodgson. We gave them the space dimensions and our vision. They put their ideas on paper and it was exactly what we were thinking. The result was a beautiful quality built multifunctional work space that is used 24/7. Working with the Hodgson's was such a great experience they built another for us in our new home. The new one is even more beautiful then the first. Check it out in the photo (lower right) and you'll see what I mean"

Thank you, it's enjoyed by all!

The Daleiden Family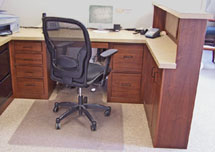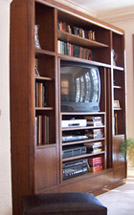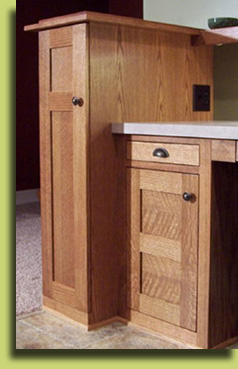 © 2009 Hodgson Ranch Custom Woodworking. All Rights Reserved.