Hodgson Ranch Custom Woodworking builds a variety of custom furniture for both homeowners and manufacturers. Our design and construction ranges from sleigh-style beds and built-in curved booths to stools for your kitchen counter.

We can design the furniture to compliment an existing piece or for you to start your new collection. From modern / contemporary to the classics, we can take your ideas and transform them into a reality. Our furniture  is quality construction, unique and a great value.

We have also built hundreds of creative custom furniture frames to meet the needs of designers and local manufacturers. Mortise-and-tenon and double-doweled construction using high quality locally sourced hardwoods make our frames strong and beautiful.

Brad's quality and craftsmanship are incorporated into all custom woodwork. He can build and install baseboard, molding and window/door trim to match your existing house. Upgrading this woodwork is also an easy way to give "new life" to your home.

Quality Custom Woodworking in Southeastern MN   507-867-4004

"I wanted a unique antique looking corner hutch. I really had no idea of what it should be. Just knew what it should hold.  Brad designed it using bead board for the old look. Then applied different finishes to make it appear old. It has become a focal point for visitors. They all want to know where I got it!  Thanks for the unique piece that is built to last a lifetime."    

~ Lori Johnson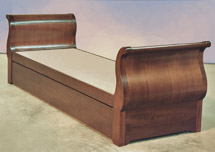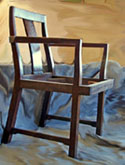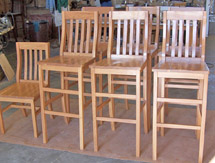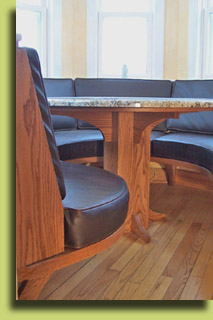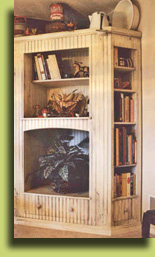 "I needed a new trestle table base for a tabletop I had. Brad and Leslea designed one that worked just right. Brad efficiently attached the tabletop for me and it's been sturdy and used daily ever since. Then I needed some new molding and baseboards in my 1800 farmhouse living room. I said I just wanted something basic and not too expensive.  Leslea designed it and they created just what I needed to match the style of our home and it's beautiful. Brad and Leslea are creative and versatile in their talents and take pride in their quality woodwork. I'm definitely going to use them for future projects."

~ Andrea Mueller

Custom Furniture & Woodwork

© 2009 Hodgson Ranch Custom Woodworking. All Rights Reserved.