Please contact us with any questions you may have.

Hodgson Ranch Custom Woodworking

Brad & Leslea Hodgson

28135 298th Street

Fountain, MN 55935

Phone: 507-867-4004

Quality Custom Woodworking in Southeastern MN   507-867-4004

Leslea's Signs & Paintings ~ While Brad was working in the commercial and residential cabinet industry in the Cities, Leslea ran a sign shop out of Roseville, MN. Truck lettering was a large percentage of her work along with sandblasted signs, airbrushed murals and a whole variety of things that needed lettering on them. She has taken this experience and has expanded to painting murals, furniture, all kinds of signs and even canoe paddles!

Contact Leslea

phone:  507-867-4004

Galloway Cattle
~ Our grass fed Galloways are a unique and relatively rare breed of cattle. The Galloway cattle have worked perfectly into our operation as they are easy keepers, healthy, great for grazing and gentle to be around. We sell certified organic grass fed beef in the area.
Contact Leslea & Brad

phone:  507-867-4004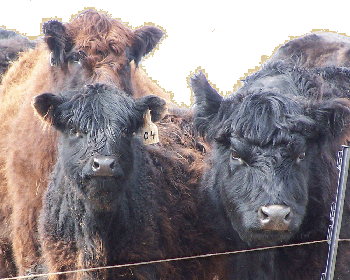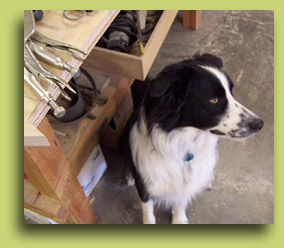 About Hodgson Ranch
~ Hodgson Ranch is home for all our small business endeavors. This is where my wife, Leslea, and I have  been building custom cabinets and furniture together since 1992. Hodgson Ranch Custom Cabinetry is fully insured with business liability to protect our customers. Leslea is an artist by trade and paints signs and other art in her studio. Hodgson Ranch is also where we raise our
Galloway beef
herd and produce certified organic grass fed beef for sale in and around Rochester and Southeastern Minnesota. Our crop ground is certified organic, as well, and is in pastures and hay. Our ranch is close to the Root River and we are glad to be doing what we can to keep topsoil and other pollutants out of the water.
~ Brad Hodgson

© 2009 Hodgson Ranch Custom Woodworking. All Rights Reserved.